To The Immortal Memory of Charles Dickens
Barnard Castle
Good afternoon, gentlemen.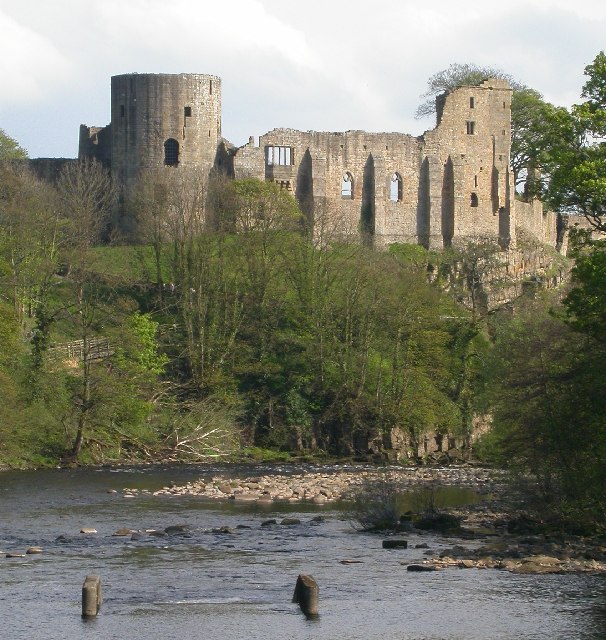 I recently returned from a visit to the town I grew up in. The town is called Barnard Castle and it is in County Durham, the only English county to include the word County in its name, Land of the Prnice Bishops. 23 Pubs and 17 Fish and Chip shops and no cinemas for a population of a mere 5,000. But that is another story. The town takes its name from the Castle that was built in the 12th century. The town grew up around the Castle. A lot of castles were built across the North of England at that time to protect the population from the raiding Scots.
No doubt you are beginning to wonder what does this have to do with the Immortal Memory of Charles Dickens?
In Barnard Castle, as I grew up in a pub, one of the other 23 pubs was the Kings Head. Sad to say, in the last few years, like many pubs, it has essentially gone out of business and now is an old folks home. But if you visit Barnard Castle and if you ask where the Kings Head is, almost anyone will tell you, and if you go there, you will no longer be able to buy a pint but you will be able to see a plaque on the outside wall that says that "Charles Dickens stayed here on 1st and 2nd February, 1838, while collecting material for his novel "Nicholas Nickleby."
Nicholas Nickelby
Nicholas Nickelby is certainly my favourite Dickens novel and for my money one of his best not only because it was incredibly entertaining and riveting but it also was a novel with a purpose. But more on that purpose in just a minute.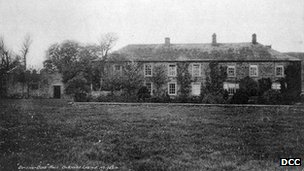 A short synopsis of Nicholas Nickelby for those who have not read it is that Nicholas father died. His Uncle Ralph, very much a Dickensian scrooge like character, although feeling obliged to take in his late Brother-in-Law's wife and daughter, felt that Nicholas ought to earn his way in life. So Nicholas's Uncle Ralph got him a job with one Wackford Squeers at Dotheboys Hall in Yorkshire. Upon arrival Nicholas tried his best to meet his contract and teach the boys but he quickly saw how maltreated they were. One boy in particular was Smike, who was infirm, crippled and particularly abused by Squeers and his wife because the Parent had stopped paying years before. Smike was nothing more than a brutally treated slave. Eventually Nicholas fought with Squeers and left the school heading south taking the abused Smike with him. Lots of adventures were had and many Dickensian characters populate the rest of the novel. Often these character's personas were recognizable by their names, for example the Cheryble Brothers.
Penultimately Nicholas makes his way back to London to rescue his mother and sister and enable Smike to live out the rest of his days in peace.
Ultimately it is revealed that his Uncle Ralph is the wicked parent who parked Smike in the first place with Squeers all those many years ago.
You may think what a spoiler that was, if you hadn't read Nicholas Nickelby before, but I don't think so. Like many Dickens novels this one can be read and reread many times even when you know the plot. In fact I would urge you to get a copy of the RSC version of the play, although it lasts for 8 hours it is the most remarkable piece of acting you can imagine.
So now you know the plot, when Nicholas arrives at the cold bleak school in Yorkshire In Chapter 7 of Nicholas Nickelby, Dickens wrote of Nicholas:-
" He was preparing for bed, with something like renewed cheerfulness, when a sealed letter fell from his coat pocket. In the hurry of leaving London, it had escaped his attention, and had not occurred to him since, but it at once brought back to him the recollection of the mysterious behaviour of Newman Noggs.

'Dear me!' said Nicholas; 'what an extraordinary hand!'

It was directed to himself, was written upon very dirty paper, and in such cramped and crippled writing as to be almost illegible. After great difficulty and much puzzling, he contrived to read as follows:--

My dear young Man.
I know the world. Your father did not, or he would not have done me a kindness when there was no hope of return. You do not, or you would not be bound on such a journey.

If ever you want a shelter in London (don't be angry at this, I once thought I never should), they know where I live, at the sign of the Crown, in Silver Street, Golden Square. It is at the corner of Silver Street and James Street, with a bar door both ways. You can come at night. Once, nobody was ashamed--never mind that. It's all over.

Excuse errors.
I should forget how to wear a whole coat now. I have forgotten all my old ways. My spelling may have gone with them.

NEWMAN NOGGS.

P.S. If you should go near Barnard Castle, there is good ale at the King's Head. Say you know me, and I am sure they will not charge you for it. You may say Mr Noggs there, for I was a gentleman then. I was indeed.
And that, gentlemen, is quite possibly the first known product placement <smile>. Charles Dickens was ahead of his time but it would seem a good businessman.
Dickens' journey from London to Greta Bridge – now just off the busy A66 – took two days by coach in the middle of a severe winter, so it was a great relief when he and his illustrator arrived at The George.
Dickens later said the coaching inn was one of the best he had stayed at, although his first impressions were not so enthusiastic.
"We reached a bare place with a house standing alone in the midst of a dreary moor which the guard informed us was Greta Bridge," he wrote in his diary. Greta Bridge is just across the River Tees from Barnard Castle, the historic border between Yorkshire and County Durham.
"It was fearfully cold and there were no outward signs of anyone being up at the house.
But to our great joy we discovered a comfortable room with drawn curtains and a most blazing fire. In half an hour, they gave us a smoking supper and a bottle of mulled port." ( The Yorkshire folk got it right even back then:-)
The author spent the next few days soaking up the atmosphere in Teesdale, interviewing local characters, visiting places of interest and dining out. So you see, gentlemen that Charles Dickens was no casual author. He did his research and went to great and sometimes uncomfortable ends to get it right.
He spoke to clockmaker Thomas Humphries at his workshop in Barnard Castle, and took the name to inspire Master Humphrey's Clock, a successful periodical he later wrote and edited.
But it was his impact on the Yorkshire Schools that resonated most from his stay.
So at the ripe old age of 25 and flush from his success with the Pickwick Papers he arrived in Barnard Castle to do some research . He had heard about the reputation of the Yorkshire Schools and it was not a good one, even for Victorian Times. The schools were notorious for their brutal treatment of boys.
Often the well to do from the south would "park" there bastard and unwanted children in these schools hoping to never hear from them again. The schools, and I use that term loosely, in turn would use their "pupils" as a source of income rather than treating them as young humans needing care, attention and teaching. Charles Dickens set about researching the Yorkshire Schools". He spent days travelling by coach to Greta Bridge in and then after his stay there, travelled about 4 miles further across the border into County Durham to stay at the Kings Head in Barnard Castle.
It was there he met with schoolmaster William Shaw who taught at the Bowes Academy. Bowes was a small village just 4 miles from Barnard Castle, on the other side of the River Tees in Yorkshire. Some have claimed that Shaw influenced the character of "Wackford Squeers", the cruel one eyed schoolmaster of "Dotheboys" Hall at Bowes in Nicholas Nickelby. His ancesters of course vehemently disagree with that. if you go to Bowes today you will see a building with Dotheboys Hall inscribed on the side wall.
"Dickens made a note in his diary of the meeting, so after that , people assumed Squeers had been based on my great-great-grandfather," says Shaw's great-great grandson Ted..
Dickens and Education
Although there is dispute as to whether Shaw was Wackford Squeers, there is no dispute that Charles Dickens did much to change the state of so called education in Victorian England. Dickens believed in the ethical and political potential of literature, and the novel in particular, and he treated his fiction as a springboard for debates about moral and social reform. He used fiction to very effectively criticize economic, social and moral abuses in the Victorian era. He showed compassion and empathy towards the vulnerable and disadvantaged segments of English society, and contributed to several important social reforms of the era.
I close with a particularly poingnant passage from the novel:-
Pale and haggard faces, lank and bony figures, children with the countenances of old men, deformities with irons upon their limbs, boys of stunted growth, and others whose long meagre legs would hardly bear their stooping bodies, all crowded on the view together; there were the bleared eye, the hare-lip, the crooked foot, and every ugliness or distortion that told of unnatural aversion conceived by parents for their offspring, or of young lives which, from the earliest dawn of infancy, had been one horrible endurance of cruelty and neglect. There were little faces which should have been handsome, darkened with the scowl of sullen, dogged suffering; there was childhood with the light of its eye quenched, its beauty gone, and its helplessness alone remaining; there were viciousfaced boys, brooding, with leaden eyes, like malefactors in a jail; and there were young creatures on whom the sins of their frail parents had descended, weeping even for the mercenary nurses they had known, and lonesome even in their loneliness. With every kindly sympathy and affection blasted in its birth, with every young and healthy feeling flogged and starved down, with every revengeful passion that can fester in swollen hearts, eating its evil way to their core in silence, what an incipient Hell was breeding here
On that brooding note I ask you to rise with me and toast to the immortal memory of Charles Dickens
​